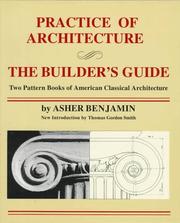 940.54 Ke41f 2012
The few: the American "Knights of the Air" who risked everything to save Brtian in the summer of 1940
Philadelphia, PA : Da Capo Press, 2006.
305 p. : illus. : 22 cm.
By the summer of 1940 World War II had been under way for nearly a year. Hitler was triumphant and planning an invasion of England. But the United States was still a neutral country and, as Winston Churchill later observed, "the British people held the fort alone." A few Americans, however, did not remain neutral. They joined Britain's Royal Air Force to fight Hitler's air aces and help save Britain in its darkest hour. The Few is the never-before-told story of these thrill-seeking Americans who defied their country's neutrality laws to fly side-by-side with England's finest pilots.
Available
Regular
1 copy available at Collegedale Academy
| | |
| --- | --- |
| ISBN: | |
| Dewey Class No: | 940.54/Ke41f/2012 |
| Author: | |
| Title: | The few: the American "Knights of the Air" who risked everything to save Brtian in the summer of 1940. |
| Publisher: | Philadelphia, PA : Da Capo Press, 2006. |
| Physical: | 305 p. : illus. : 22 cm. |
| Notes: | Includes bibliographical references and index. |
| Summary: | By the summer of 1940 World War II had been under way for nearly a year. Hitler was triumphant and planning an invasion of England. But the United States was still a neutral country and, as Winston Churchill later observed, "the British people held the fort alone." A few Americans, however, did not remain neutral. They joined Britain's Royal Air Force to fight Hitler's air aces and help save Britain in its darkest hour. The Few is the never-before-told story of these thrill-seeking Americans who defied their country's neutrality laws to fly side-by-side with England's finest pilots. |
| Subject: | |
| Subject: | |
| Subject: | |
| Link: | |
| Field | Ind | Subfield | Data |
| --- | --- | --- | --- |
| 001 Control No | | | 9311 |
| 005 LastTransaction | | | 20190310141434.0 |
| 008 Data Elements | | | 120508 |
| 020 ISBN | __ | $a ISBN | 978-0-306-80572-1 |
| 035 System Ctrl No | | $a System control number | 12450 |
| 082 Dewey Class No | | $a Classification number | 940.54/Ke41f/2012 |
| 100 ME:PersonalName | 1_ | $a Personal name | Kershaw, Alex. |
| 245 Title | 14 | $a Title | The few: the American "Knights of the Air" who risked everything to save Brtian in the summer of 1940. |
| 260 PublicationInfo | __ | $a Place of publication, dist. | Philadelphia, PA : |
| | | $b Name of publisher, dist, etc | Da Capo Press, |
| | | $c Date of publication, dist, etc | 2006. |
| 300 Physical Desc | __ | $a Extent | 305 p. : illus. : 22 cm. |
| 500 General Note | __ | $a General note | Includes bibliographical references and index. |
| 520 Summary | __ | $a Summary, etc. note | By the summer of 1940 World War II had been under way for nearly a year. Hitler was triumphant and planning an invasion of England. But the United States was still a neutral country and, as Winston Churchill later observed, "the British people held the fort alone." A few Americans, however, did not remain neutral. They joined Britain's Royal Air Force to fight Hitler's air aces and help save Britain in its darkest hour. The Few is the never-before-told story of these thrill-seeking Americans who defied their country's neutrality laws to fly side-by-side with England's finest pilots. |
| 541 Acq Source Note | __ | $d Date of acquisition | 2012/05/08. |
| 650 Subj:Topic | __ | $a Topical term | Great Britain. Royal Air Force. Fighter Command History. |
| 650 Subj:Topic | __ | $a Topical term | World War, 1939-1945--Aerial operations, British |
| 650 Subj:Topic | __ | $a Topical term | Americans--History--Great Britain--20th century. |
| 852 Holdings | __ | $a Location | IN |
| | | $b Sublocation or collection | Main |
| | | $c Shelving location | 20120508155426.0n |
| | | $h Classification part | 940.54 Ke41f 2012 |
| | | $i Item part | Ke41f/2012 |
| | | $k Call prefix | General |
| | | $p Barcode | 18806 |
| | | $t Copy number | 1 |
| | | $5 | Y |
| | | $6 Linkage | 20140625 |
| | | $9 Cost | $16.00 |
| | | $a Location | CAA |
| 856 ElectronicLocat | 4 | $3 Materials specified | Cover image |
| | | $u Uniform Resource Identifier | https://covers.openlibrary.org/b/id/2358481-M.jpg |